Provincial Nominee Program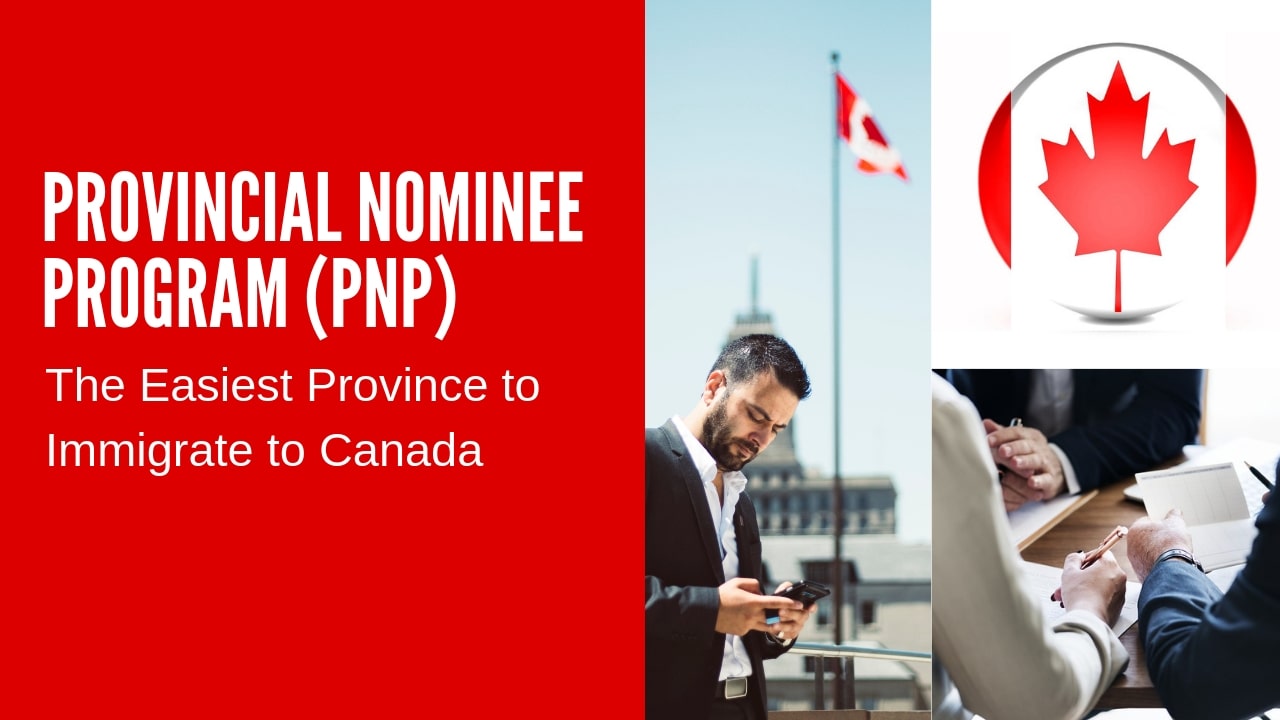 Canada is a well-known immigration destination with more than 60 immigration programs to ease the arrival of foreign candidates from different walks of life. In 2015, the Immigration, Refugees and Canadian Citizenship (IRCC) introduced the point-based Federal Express Entry Program for a transparent and faster immigration process. In general, the Express Entry draw held on after every fifteen days with a minimum Comprehensive Ranking System (CRS) Score to issue invitations to the higher-ranking profiles. However, it is difficult to score CRS cut-off drawn in the Express Entry Draw. In thelatest Express Entry Draw 2019,7 the minimum CRS score was 457.
So if you are also not able to score the higher cut-off of Express Entry Program, then Provincial Nominee programs are of great help. In total, there are 11 Provincial Nominee Programs which allows all Canadian provinces and territories except Quebec and Nunavut to nominate candidates for Permanent residence visa to meet the labor demands of respective Province.
Each Provincial Nominee program is further categorized into two categories including Base PNPs and Enhanced PNPs. Enhanced PNPs defined those immigration programs are linked to Federal Express Entry Program and nominate Express entry candidates for provincial nominations. All nominated Express Entry candidates get an additional 600 points to their Express Entry CRS score which effectively guaranteeing the invitation to apply through the Express Entry Draw. The Base PNPs nominate candidate outside of the Express Entry pool. If you are interested in the provincial Nominee Program, then you can choose any the following PNPs.
List Of Different Provincial Nominee Programs For Immigrants:
How to apply for Canada PR visa?
Hiring a good immigration representative on your behalf helps you in highlighting your right profile in the pool of hundreds and thousands of applications. We have a competent and dedicated team of immigration experts and consultants that guide you about different immigration options according to your eligibility and help you undertake the complete process in a professional and seamless manner. Our primary goal is to cater to the immigration needs of clients to bring their dreams of life successfully. For more information, fill our Free Technical Assessment form and check your eligibility now. We will check your eligibility based on the requirements of the immigration program and contact you within 24 working hours. So, remember don't miss the chance as you are just a step away from fulfilling your dream of settling abroad.
How to apply for Canadian Provincial Nominee Programs
Apply for Canada PNP ?
The processing time for Canada PR from India varies according to the number of factors like immigration program, nationality, type of application, improper documentation, the longer verification process for medical certification and police certificate and more.
As stated above, there is more than 60 immigration through which an applicant can manage to get PR. In general, the processing time for Canada PR ranges from 6 to 15 months; however, the processing time for an Express Entry application is four to six months. To minimize the processing duration of your application or to avoid delays, contact our experts who guide you the measures on how to minimize the PR processing time.